NorthClad® EF Series Material & Finish Options
Aluminum Composite Material
The EF series exposed fastener panel system can be installed utilizing ACM material anchored directly to hat channels. The rigid, light ACM core provides excellent protection from buckling and "oil-canning". 
ACM material is available in a wide variety of standard color options with custom colors also available at an additional cost.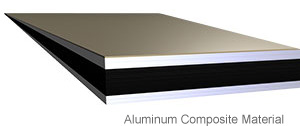 Solid and Kynar® Coated Aluminum
The NorthClad® EF Series panel system can utilize virtually any material, including solid sheet aluminum for a natural look or Kynar® coated aluminum for that perfect touch. The system is capable of supporting virtually any thick aluminum stock, including specialty metals, brushed surfaces, or other special textures. Please contact NorthClad®
sales and support
if you have any questions related to material availability for any of our products. We are always happy to assist you with your project.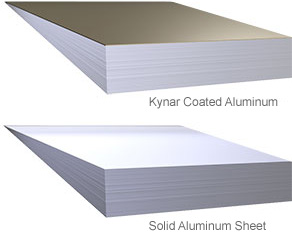 Organic Material Options
We're excited to provide environmentally friendly options for the EF Series panel system.
The EF system can be installed utilizing recycled content cladding panels from local manufacturers. Please inquire for further information about any of our products.

THE PERFECT ALL-WEATHER EXTERIOR SOLUTION
Available in three configurations
Standard and custom options
Precision fabricated modular design
Ventilated rainscreen design for a high performance building envelope
PVDF (Kynar®/Hylar®) paint for long term color retention
Fully tested for air, water and structural performance
Very Flat surface without visible sealant in the reveals
Proven sheet metal details
Installation is quick and easy
20 year paint finish warranty
Complete flashing systems available
Tested for ASTM 283, ASTM 330, ASTM 331, AAMA 508-7

Green Building Assistance & LEED® Credit Potential.
Base material contains 50%+ recycled content. LEED® MR Credit 4.
Several paint options with SRI value greater than 29. LEED® SS Credit 7.
All products are 100% recyclable to assist in waste stream diversion. LEED® MR Credit 2.
Manufactured in the Pacific Northwest by a local workforce.