NorthClad® CR Concealed Rail Panel System:
Phenolic panel system with factory kerfed top and bottom edges using continuous horizontally oriented structural extruded aluminum rail and EF system extrusions at vertical terminations, with a minimum system dept of 1" plus 8mm phenolic panels.
Dry joint, rainscreen wall panels
Available for phenolic material
1/8″ joints horizontally and vertically
Tested to meet AAMA 501 requirements with uncontrolled water infiltration resistance up to 15.04 psf
Structural load tested per ASTM E 330 – 2 with a negative load of 50.13 psf
System can be mounted on any waterproofed substrate with attachment to a suitable structure
Standard system details for installation with building insulation with to the exterior of sheathing or within the stud cavity available in either AutoCAD or PDF formats
Panels machined using a CNC gantry router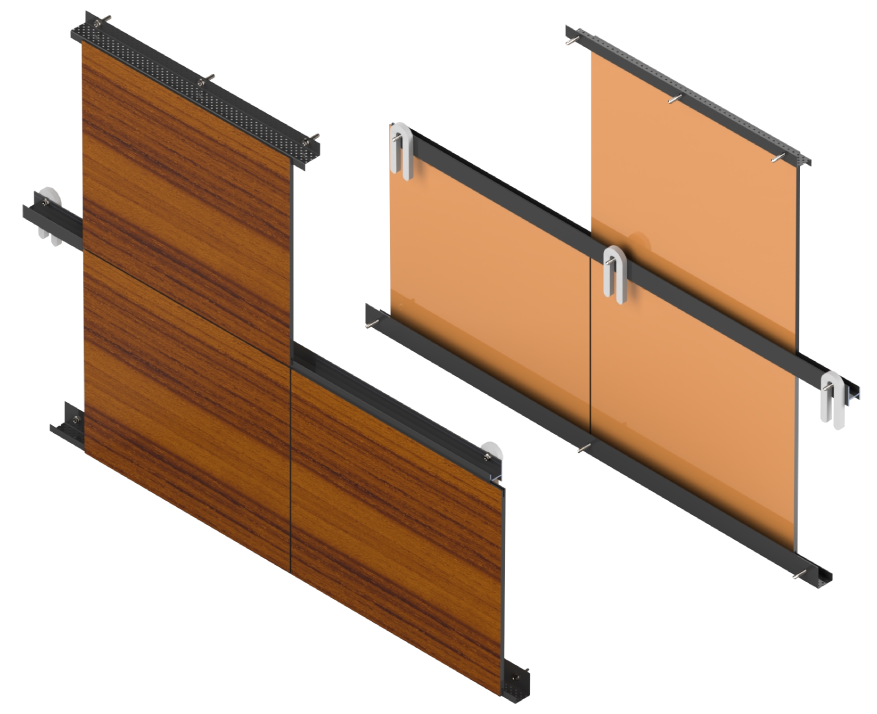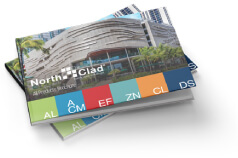 SEE IT IN PRINT
Check out the Northclad brochure featuring all our products.

QUESTIONS?
Need more information about this product? Give us a call at (425) 740-3702 or go to our contact page.

THE PERFECT ALL-WEATHER EXTERIOR SOLUTION
Available in three configurations
Standard and custom options
Precision fabricated modular design
Ventilated rainscreen design for a high performance building envelope
PVDF (Kynar®/Hylar®) paint for long term color retention
Fully tested for air, water and structural performance
Very Flat surface without visible sealant in the reveals
Proven sheet metal details
Installation is quick and easy
20 year paint finish warranty
Complete flashing systems available
Tested for ASTM 283, ASTM 330, ASTM 331, AAMA 508-7

Green Building Assistance & LEED® Credit Potential.
Base material contains 50%+ recycled content. LEED® MR Credit 4.
Several paint options with SRI value greater than 29. LEED® SS Credit 7.
All products are 100% recyclable to assist in waste stream diversion. LEED® MR Credit 2.
Manufactured in the Pacific Northwest by a local workforce.
FASTENER series project gallery